The Elms Barn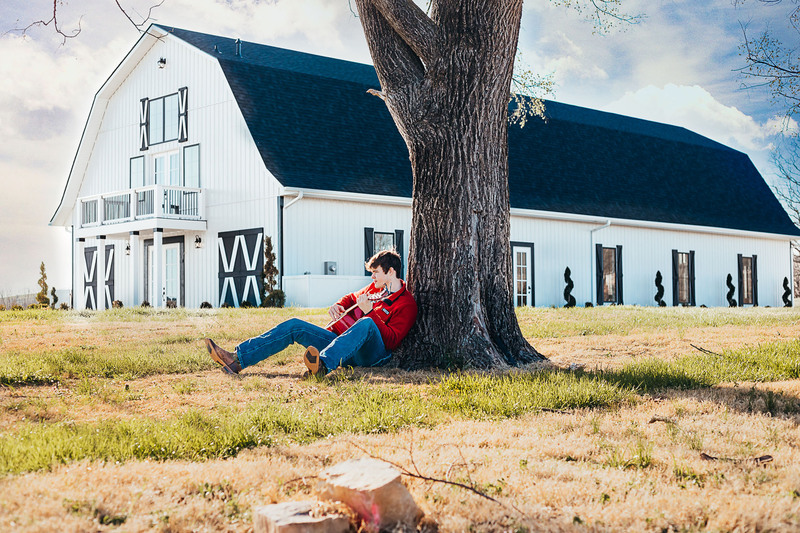 The Elms Barn is North Arkansas' premiere, brand new event center. Built in 2022, it resides on what has been a part of the Wood family farm for over 200 years. When Andrew built his home overlooking The Barn and Crooked Creek Valley, he knew there was something very special about this piece of land. The old homestead sat right where The Barn is today, with many of the original plants and trees Andrew and his grandfather remembered from years past, especially the gorgeous Elm tree that sits on the hill beside The Barn.

He dreamed of creating a space for others to enjoy as well. The Elms Barn was drawn up with the intention of a space that would be versatile, beautiful, and would encompass all the things he loves about the Ozarks. The Barn has finally become a reality.


Now, The Elms Barn is a gorgeous 4600 sq. ft. event venue located on the 200 year-old family farmstead nestled in the beautiful Ozark Mountains. Located between Flippin and Yellville Arkansas, The Elms Barn is a crossroad where country meets elegance. Open year-round and offering the perfect setting for your special event regardless of the season. Since our grand opening, we have hosted many events and weddings, and are becoming the popular choice for couples looking for wedding venues in Arkansas/barn wedding venues/rustic wedding venues in Arkansas.
Whether it's weddings, parties and showers, concerts, proms or dances, The Elms Barn is a versatile venue that can adapt easily to the occasion. We would love to meet you and show you around the farm...let you see for yourself how special this place truly is. Contact us here to schedule a tour.